Zippers MaxFlow Intake System for Scouts - 117-170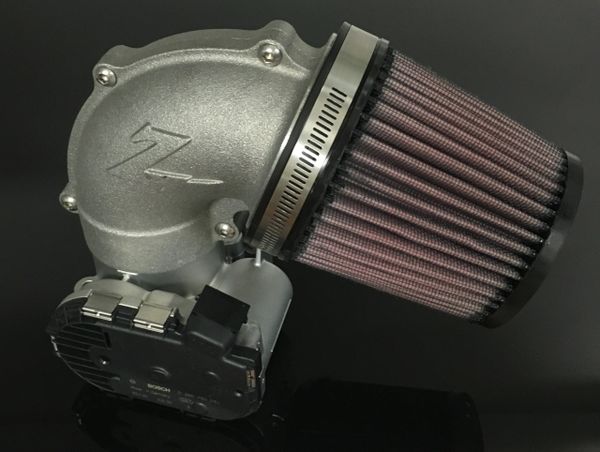 Zippers MaxFlow Intake System for Scouts - 117-170


Zipper's knows that to make maximum power, your engine needs to breathe deep – both in and out! The factory-equipped
airbox flows an impressive 331 CFM - but it is designed to reduce intake noise, which creates a long, twisting road from
the air filter to the throttle body. Zipper's MaxFlow air filter system, at 555 CFM, is designed exclusively for
performance,
and does not yield any noticeable intake noise while out-flowing the factory intake by 40%! Where the stock design is
full of sharp turns and narrow passages, our wide mouth velocity stack design with conical filter promotes smooth,
turbulence-free flow directly to the throttle body. This instantly available clean column of air results in rapid
acceleration with improved torque, horsepower and throttle response. When paired with a tuner and a set of slip-on
mufflers, this system transforms the powerband and the riding experience of the Scout, gaining as much as 17 ft-lbs of
torque and 15 hp where you ride!



Should be used in addition to the Superzip mufflers. #242-150