GENUINE LEATHER REAR MUD FLAP DESERT TAN - 2880009-05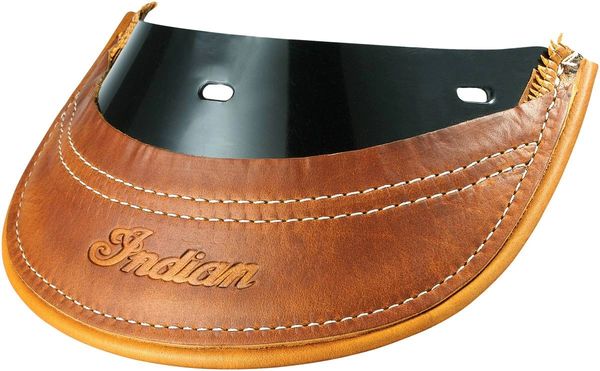 GENUINE LEATHER REAR MUD FLAP DESERT TAN - 2880009-05
You can give your Indian Motorcycle® an additional dose of timeless American cruiser motorcycle style by adding a Desert Tan Genuine Leather Rear Mud Flap. This Mud Flap slips easily over the rear edge of the fender and bolts securely into place. It offers protection for the fender tip, and it greatly enhances the motorcycle's classic custom style. The Desert Tan leather coordinates with your Indian Motorcycle®'s other Desert Tan leather components and gives the bike a genuine custom look that will always be in style. A matching Desert Genuine Tan Leather Front Mud Flap (2880008-05; sold separately) is available and is the ideal complement to the Desert Tan Genuine Leather Front Mud Flap.
·         Color: Desert Tan
·         Material: Premium leather exterior and hard-formed interior to maintain shape
·         Leather care: Leather is a natural product and will exhibit qualities inherent in a natural material. Fading, wrinkles, grain changes, creases, and small marks are assurance that this material is not man-made. As the product is used, each leather product will exhibit tarnish from use. Regular care will help keep premium leather products looking their best.
·         Installation: Slips easily over rear edge of front fender and bolts securely into place
·         Includes: Rear Mud Flap and mounting hardware
·         Recommended with: Desert Tan Genuine Leather Front Mud Flap (2880008-05;sold separately)