EXHAUST SLIP-ON THUNDER STROKE® STAGE 1 KIT BLACK - 2879769-266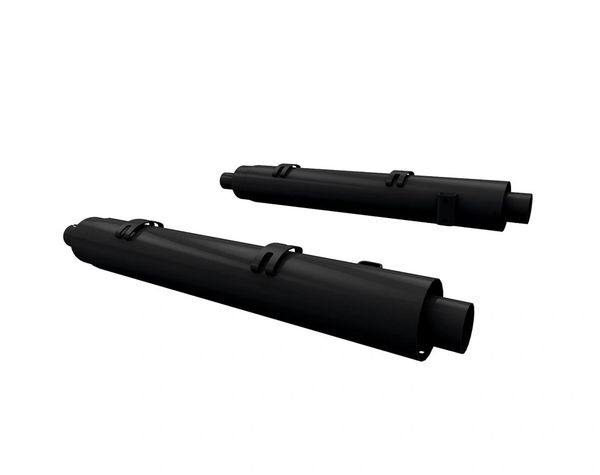 EXHAUST SLIP-ON THUNDER STROKE® STAGE 1 KIT BLACK - 2879769-266
This item is only available for purchase and installation at your dealer.

This Thunder Stroke® Stage 1 Slip-On Exhaust produces a rich, throaty exhaust note and lets a Thunder Stroke® engine breathe more freely, unleashing additional power with enhanced mid-range torque and throttle response. For extra custom style, add your choice of black Exhaust Tips (sold separately). This exhaust is from the collection of black Indian Motorcycle® Accessories that can be combined to give an Indian Motorcycle® a powerful and distinctive blacked-out custom style. Designed to seamlessly integrate with your Indian Motorcycle®'s hard saddlebags.

Each kit is designated with a warning triangle to indicate the restrictions that may apply. Click on the link below to review potential regulatory penalties for inappropriate installations of this item.
| | |
| --- | --- |
| Color | Black |
| Material | Steel |
| Finish | Matte |
| Ease Of Installation | Dealer Only |
| Required Sold Separately | Fish Tail, Six Shooter, Grooved, or Straight Exhaust Tips |
| Care And Cleaning | Please see your Indian Motorcycle® Riders Manual for specific cleaning and maintenance instructions. |
| Warranty | 1 Year From Date of Purchase |